About Fuji Electric
Further Contribution to the Global Community
Fuji Electric in Singapore (Fuji Electric Asia Pacific)
Established since 1923, Fuji Electric group has made broad contributions to the world industrial and social infrastructure.
Fuji Electric with its leading edge power electronics technology is in pursuit of developing and innovating energy technology.
Fuji Electric Asia Pacific was established in 1989 as Fuji Electric's sales and marketing hub in South East Asia region.
Fuji Electric Asia Pacific mainly focus on these four products and solutions in Singapore.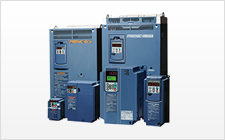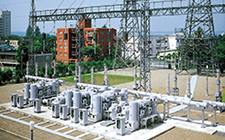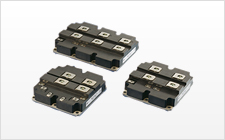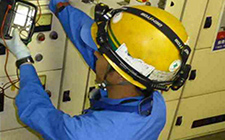 As a specialist of energy creation, energy savings and energy management, Fuji Electric will continue to provide products and solutions to meet the needs of customers and society alike.
Fuji Electric's Asia Pacific Presence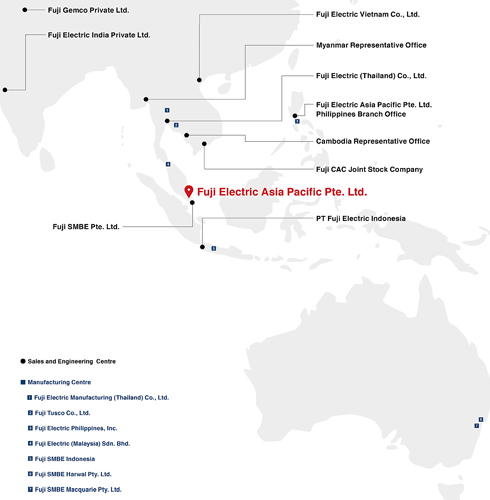 With it's more than 90 years of accumulated technology and experience, Fuji Electric is capable of responding to Asia customers' need promptly through support from different department of Sales, Engineering, Manufacturing, and Technical support in Asia.
Asia-Pacific region is one of the most important and fast growing markets in the world, we are expanding our energy related business in this region by enhancing our Sales, Marketing, Engineering & Technical support. Fuji Electric in Asia:
offices in Asia