Step 1. Monitoring
Instrumentation equipment and system for collecting real time data on site.
Identify Current Operating Condition.
a) Instrumentation (Flow meter, pressure meter, temperature sensor etc)
b) Monitoring system (F-MPC / PLC)
c) Open network / Open system (F-MPC / PLC)
d) Highly functional data base and monitoring system (Eco ANALYST / CitectSCADA)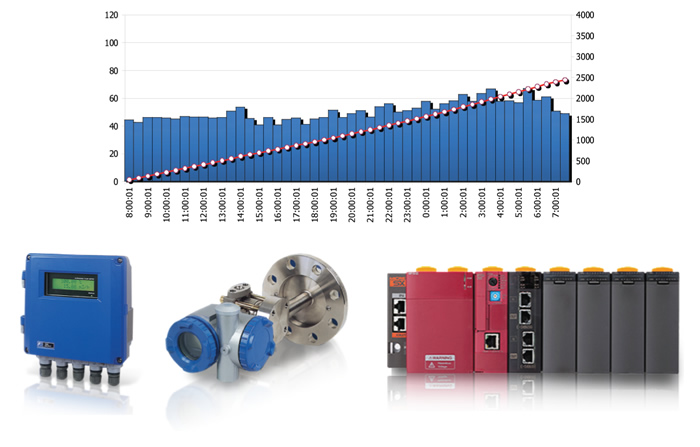 Step 2. Determine
Data Analysis of operating condition.
Determine solution through efficient analysis.
a) Energy management system (MainGATE / PPA)
b) Maintenance / Check system (P.O.J)

Step 3. Optimization
Applying energy saving solution and circulate PDCA cycle.
PDCA cycle by Fuji Electric products further contribute energy saving.
a) Fuji Electric Products(High efficiency Motor, LV & MV Variable Speed Drive, Cast Resin Transformer, Demand controller)
b) Optimal operating system of plant (MainGATE / Fe-TOP / BAS / BEMS)